Veiligheidsregio IJsselland – Safety Region IJsselland (SRIJ)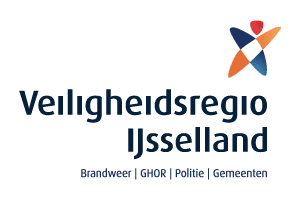 Who they are
Safety Region IJsselland (SRIJ) is one of the 25 regional safety regions in Netherlands set up under the direction of the Ministry of Justice and Security to improve disaster and crisis management. SRIJ is based on the principle of extended local government. In the Safety Region municipal councils and operational services cooperate in order to maintain and increase the safety of the inhabitants of the region. The Safety Region IJsselland strives to increase the safety of the inhabitants by fire prevention and repression, risk management, offering help during and after incidents, hazards and crises (calamity response), and centralized regional crisis management.
How they are organised
IJsselland is a geographical area with over 500,000 inhabitants, and has a diversified landscape with two major rivers flowing through. The Safety Region IJsselland is a regional multidisciplinary organisation and cooperates with 11 municipalities and over 800 volunteers. Their fire brigade alone has 850 fire fighters and 35 fire stations. The fire department and emergency medical service are coordinated through the management and maintenance of a joint emergency dispatch centre.
Their expertise
The Safety Region has a large network and collaborates with cross-border regions and international partners. Their expertise includes forest fire fighting, incidents with hazardous materials, water-related incidents and rescue in collapsed structures. The Safety Region often practices realistically by organizing simulation exercises with diverse scenarios such as floods, wildfires, and water incidents, in which they collaborate and interact with different public agencies and operational services.
Role in the project
SRIJ actively participates in 3 work packages supporting the end users/stakeholders recruitment process and the end user requirements and editing the IN-PREP Crisis Management Handbook. They will also organise and run the massive flood exercise and focus the adaptation of their C2 on this aspect.
Watch the SRIJ team talk about Key gaps in Crisis Management and Preparedness.