Carr Communications International Communications Consultants C.C.I.C.C. Limited (CARR)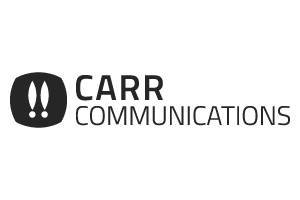 Who they are
CARR is one of Ireland's leading providers of communication, dissemination, exploitation and training and consultancy. The team provide consultancy to a large number of private and public sector clients across Europe and work extensively in large communication contracts requiring strategy and policy dissemination to both a targeted and wide audience.
How they are organised
The company is structured into 6 core areas – Public Relations and Dissemination; Exploitation; Behavioural Economics and Sciences; Management & Business training; Digital Media; Careers and Human Resources. There are over 30 full time staff and contract employees that come from a wide range of disciplines such as communications, graphic design and ICT to international relations, financial services, civil protection and urban planning.
Their expertise
The CARR team has extensive experience that includes developing and implementing communication and engagement programmes that seek to influence citizen/consumer behaviour. They have led programmes that positively influenced citizens in the areas of safety, risk management, transport and the environment and charitable donations.  Their expertise in comprehensive business planning and branding strategy has enabled many start-up businesses to be supported through to commercialisation. In addition, they have facilitated existing businesses to develop evolve and re-brand their service offerings.
Role in the project
The team will lead on the Communications and Dissemination work package. Their responsibility is to communicate all developments emerging from the IN-PREP project. They are also involved in the International workshop on Disaster Resilience and Preparedness and will also contribute to 3 work packages.