SATWAYS Ltd – Proionta kai Ypiresis Tilematikis Diktyakon kai Tilepikinoniakon Efarmogon Etaireia Periorismenis Efthinis EPE (STWS)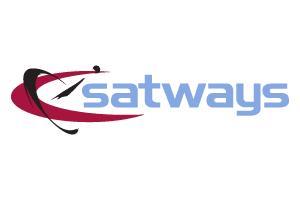 Who they are
Founded in 2006, SATWAYS (STWS) develops Integrated Geospatial command and control solutions for Security and Public Safety applications for civil protection agencies, critical public infrastructure protection, transportation security and border monitoring. Their core technology is built on open standards. They offer a range of mission-critical enterprise solutions empowering governments and businesses around the world to make better and faster operational decisions.  Their solutions simplify operations, provide a Common Operational Picture (COP) and collaboration tools across organisations that collect and disseminate data in the field and coordinate response units and system users.
How they are organised
SATWAYS have their HQ in Athens and recently established a presence in the U.K. SATWAYS research and development is strongly linked with their product development roadmap which reinforces their competitive advantage in innovation. SATWAYS promotes its products through strategic partnerships in the industry.
Their expertise
SATWAYS products are already used in 24X7 operational environments as part of the security systems of large-scale projects such as the C4I systems of Qatar, Greece, the Hellenic Fire Brigade at National scale, and Forest Fire Management System of the Messina Region as well as in the frame of many EU funded research projects. They also develop seismic and acoustic sensor based real-time acquisition and analysis systems that apply to many sectors including structural health monitoring and rapid damage assessment, vibration monitoring and as well as detection, classification and tracking of vessels at sea.
Role in the project
SATWAYS is the Technical Coordinator of IN-PREP, responsible for coordinating and implementing all project-wide technical matters, ensuring technical decisions are in line with IN-PREP objectives. They participate in all technical work packages with a special focus on DSS and C2 tools. Furthermore, they will oversee the integration of the components within the Mixed Reality Preparedness Platform.