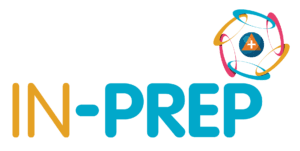 Trial Planned for New Emergency Disaster Management Technology

The first of its kind IN-PREP Mixed Reality Preparedness Platform (MRPP) ensures a more coordinated response to emergencies
Scientists, engineers and crisis management experts from across Europe have developed a new Mixed Reality training platform for collaborative training in joint crisis operations
The 

IN-PREP

 Mixed Reality Preparedness Platform (MRPP) allows agencies and emergency personnel to train for a more coordinated response to crises, ensuring more lives are saved
The 

IN-PREP

 project is hosting its 2nd TTX (table-top exercise) on 17 June in Italy, Savona, at the Prefettura, Ufficio Territoriale del Governo, to test its Mixed Reality Preparedness Platform technology in a sea/land emergency simulation
On 17 June, the EU-funded IN-PREP project will host its 2nd table-top exercise (TTX) in Italy, Savona, at the Prefettura, Ufficio Territoriale del Governo. Crisis management and first response experts from national civil defence and civil protection agencies will gather to test a new IT platform for collaborative response training – the IN-PREP Mixed Reality Preparedness Platform (MRPP).
Insufficient links in transboundary crisis management challenges crisis practitioners at all levels and across all disaster management domains. The MRPP aims to overcome this challenge by allowing crisis managers and first responders from different agencies to train and plan collaboratively for crisis events using dynamic scenario-building technology, and share relevant information in real-time. The MRPP supports a more coordinated response to emergency management situations, including critical resources, and works to ensure more lives are saved during crises through better prepared responders.
During the TTX, participants will face a highly realistic and challenging scenario where the main real Decision Makers will have to face particularly demanding situations, also using the new MRPP to test and develop existing plans and procedures. The TTX will focus on a complex civil defence scenario involving an emergency/crisis on land and at sea.
''The objective of our 2nd TTX is to strengthen collaborative response training and to allow emergency service personnel to work on a multi-agency basis in responding to emergency and disaster management situations'', said Evangelos Sdongos project manager of IN-PREP.
''The Mixed Reality Preparedness Platform (MRPP) tool combines many types of technologies to integrate how responders perceive information on the ground and how they can most efficiently direct resources when responding to crisis situations.''
''In an emergency, the ability to assess risks to life and property, to allocate resources efficiently and to communicate between different agencies active on the scene are crucial to coordinating an effective response. Our IN-PREP tools are designed to prepare those responsible when disaster strikes, and our upcoming TTX on 17 June will allow crisis managers to prepare for the worst-case scenario in a monitored, controlled environment'', concluded Mr Sdongos.
The recently published 'Global Assessment Report 2019' by the United Nations Office for Disaster Risk Reduction highlights the need for the development of a comprehensive, all-hazards and transboundary approach to risk governance. The MRPP is one element of the IN-PREP collaborative training platform which aims to meet this need, by providing an end-to-end interoperable system offering crisis practitioners the ability to better plan, train and collaborate together. In addition to the MRPP, the system also includes a crisis management handbook and training modules to test coordination between agencies and their plans.
The 2nd TTX in Savona will build on the initial success of the 1st TTX which took place in Spoleto in November 2018, where participants trialed the MRPP against a hazmat scenario. The Savona TTX will take place on 17 June 2019, and will be useful for crisis managers and first responders operating in the civil defence and civil protection domains, including coast guard, emergency services and medical personnel. For more information about IN-PREP's 2nd TTX, visit: https://www.in-prep.eu/savona-ttx/