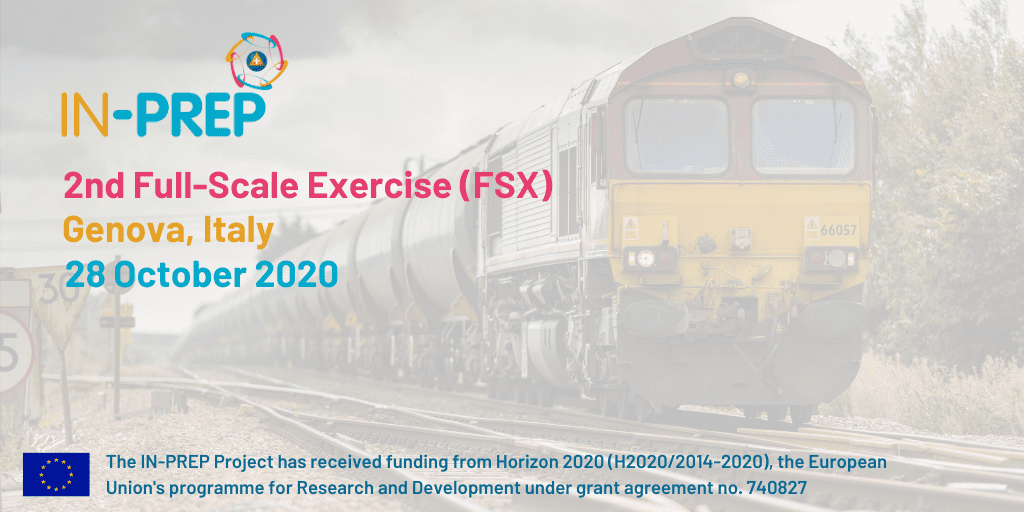 The IN-PREP Project will host its 2nd full-scale exercise (FSX) virtually due to the Covid-19 crisis on October 28th 2020.
The exercise was originally scheduled to take place in March 2020 but was delayed due to the Coronavirus epidemic. The exercise is taking place in Savona and Genova with participation facilitated virtually.
The scenario for the 2nd FSX is based on a number of converging, multi-hazard incidents in the Italian region of Liguria, impacting mainly on Genova and Savona.
For more information about the 2nd FSX please visit the dedicated webpage here.