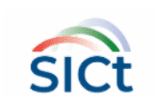 The IN-PREP Project will be presented at the upcoming SICt International Conference in October 2020
The SICt Project is a joint venture by researchers, civil defence officials and local agencies in Italy and Switzerland which is focused on the security of cross-border critical infrastructures. The Project is funded through Interreg which encourages international cooperation on cross-border challenges.
SICt hopes to bring about the strengthening of joint risk management capacities linked to events that can partially or totally damage the continuity of service of critical transport infrastructures of cross-border interest between Italy and Switzerland. As the IN-PREP Project (and it's Mixed Reality Preparedness Platform technology) is also dedicated towards promoting inter-agency and transboundary collaboration in planning for crisis events, IN-PREP was happy to accept the invitation to present at SICt's upcoming International Conference which will take place online from 1-2 October 2020.
The IN-PREP Project will be presented on the second day of the conference, Friday, 2 October. The objectives of IN-PREP will be described at a high level in addition to updating the audience in attendance on the technological developments which have been made over the last three years as the Project has progressed. Attendees will hear how the IN-PREP Project, through its Mixed Reality Preparedness Platform (MRPP) can help to improve collaborative response planning and training between agencies working on a cross-border and transboundary basis.
For more information on the SICt Project visit here and for more information on the SICt International Conference visit here.