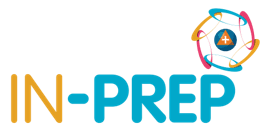 Safety Region IJsselland Tests New Disaster Management Technology
The IN-PREP project hosted a TTX (table-top exercise) on 10 October in Kampen, the Netherlands to test its Mixed Reality Preparedness Platform technology where a large-scale flooding incident was simulated
Scientists, engineers and crisis management experts from across Europe have collaborated to develop an innovative new platform for inter-agency and transboundary training in crisis situations
The IN-PREP Mixed Reality Preparedness Platform (MRPP) allows civil protection agencies and emergency service personnel to train for a more coordinated response to crises, ensuring more lives are saved
On 10th October, emergency services and disaster management experts from Safety Region IJsselland gathered in Kampen to take part in a major table-top exercise (TTX) to train and plan together for future disasters. Using cutting-edge technology developed by the EU-funded IN-PREP project, participants including the fire brigade, police service and medical service trained together in a simulated flooding of the city of Kampen.
Kampen is one of the first cities in Europe which tested the new IN-PREP Mixed Reality Preparedness Platform (MRPP). The MRPP is a novel IT training platform that aims to overcome insufficient links in transboundary disaster management by allowing disaster managers to share response planning across borders and agencies securely, communicate vital information in real-time, and better coordinate resources.
During the TTX, trainees used the MRPP's scenario-building features to simulate a large-scale flooding of Kampen caused by a significant downpour in the catchment area of the Rhine river and strengthening winds that puts the city of Kampen and its residents at risk.
''We are excited to host the upcoming exercise of the IN-PREP project in Kampen'' said Bort Koelewijn, the Mayor of Kampen. ''This represents a great opportunity for our city to test the latest innovations in the field of crisis management and emergency response. Situated along the river Ijssel Kampen is, like many Dutch and also German cities, at risk of flooding during extreme weather events and we are looking forward to testing the response plans of our emergency service agencies using IN-PREP's MRPP technology'' concluded Mr. Koelewijn.
In an emergency, the ability to assess risk to life and property, to allocate resources efficiently and to communicate on an inter-agency, transboundary basis is crucial to coordinating an effective, timely response. The IN-PREP MRPP is designed to ensure crisis practitioners at all levels are prepared for the worst-case scenario and to limit the damage caused when disaster strikes.
''The objective of our TTX is to strengthen collaborative response training and to allow emergency service personnel to work on a multi-agency basis in responding to emergency and disaster management situations'', said Evangelos Sdongos Project Manager of IN-PREP.
''The Mixed Reality Preparedness Platform (MRPP) tool combines many types of technologies to integrate how responders perceive information on the ground and how they can most efficiently direct resources in responding to crisis situations where timing is critical'' concluded Mr. Sdongos.
For more information about the IN-PREP project, visit: https://www.in-prep.eu/