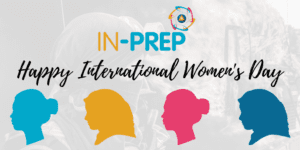 The IN-PREP Project celebrated International Women's Day 2020 on 8 March by spotlighting some of the outstanding women who make the IN-PREP possible.
IN-PREP consists of 20 partner organisations from across Europe, comprising dozens of national and interdisciplinary experts in crisis management, safety and security from across Europe.
Three women who comprise an integral element of IN-PREP recorded videos outlining their role in the Project in celebration of International Women's Day 2020.
These are Milou Levink of Dutch end-user partners Veiligheidsregio IJsselland, Katrina Petersen of British ethics partners Trilateral Research and Claudia Berchtold of German research partners Fraunhofer INT.
Please find their videos below or on the IN-PREP YouTube channel here.