IN-PREP and INACHUS – from Response Planning to Field Operations at the I4CM Conference.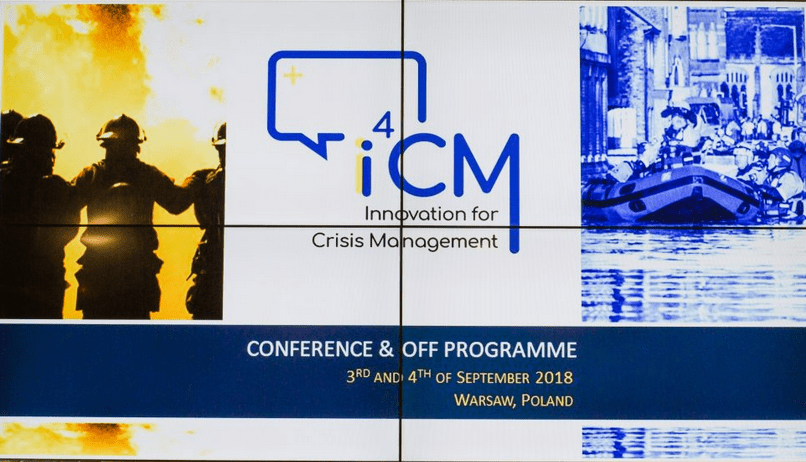 The I4CM CONFERENCE programme will link the European Commission and its policy-makers with the national policy representatives, practitioners, solution providers and related projects so that
they can interact on current challenges faced in the field of Crisis Management. The conference is
composed of interactive panels (delivering a bottom-up and top-down approach) giving the floor to
different stakeholders that are not often provided with a forum to interact.
The purpose of the workshop will be to provide the audience with an overview of the USAR tools developed by INACHUS and elaborate on how response planning and training can be optimised, by reflecting the experience of the IN-PREP project. SATWAYS Antonis Kostaridis is co-presenting best practices in collaborative response planning- transboundary crises – Levels of Interoperability – Standards for robotic platforms in Search & Rescue. The workshop will seek to engage  the audience and exchange best practices on how collaborative response planning for transboundary crises can be enhanced. Finally, it will facilitate a discussion on the standardisation aspects in preparedness including standards for robotic platforms in Search and Rescue and different levels of interoperability.
About INACHUS and IN-PREP
INACHUS aims to achieve a significant time reduction related to Urban Search
and Rescue (USAR) phase by providing wide-area situation awareness solutions for improved detection
and localisation of the trapped victims assisted by simulation tools for predicting structural failures
and a holistic decision support mechanism incorporating operational procedures and resources of
relevant actors.
IN-PREP is creating a novel IT training platform to enable responders to share their viewpoints with each other while staying connected to the control room so that the bigger picture is always in view and immediate actions can be directed in the most effective way possible.