2nd end-user workshop, privacy assessment workshop and 2nd plenary
Participants at the  2nd end-user workshopOur hosts, Fraunhofer INT  organised a World Cafe session, recording comprehensive end user requirements. representatives from 10 EU countries participated. The feedback obtained from the first workshop was discussed and validated in the 2nd workshop in Berlin. The task for the IN-PREP team was the refinement of the end-user requirements and develop a set of risk criteria against which to assess, analyse, map and minimise project risks. These have been  documented  in the deliverable  D2.6 User requirements and carefully considered  by the IN-PREP technical team so that the IN-PREP tools are fit for purpose. Partners Fraunhofer, Crisisplan, DHpol and Trilateral carried out research on recommendations on relevant organisational, policy, social and human factors relevant for ystem developments available on deliverable D2.4
Additionally, the workshop was used for an ethics and privacy impact assessment discussion and workshop for civil protection agencies led by Trilateral research.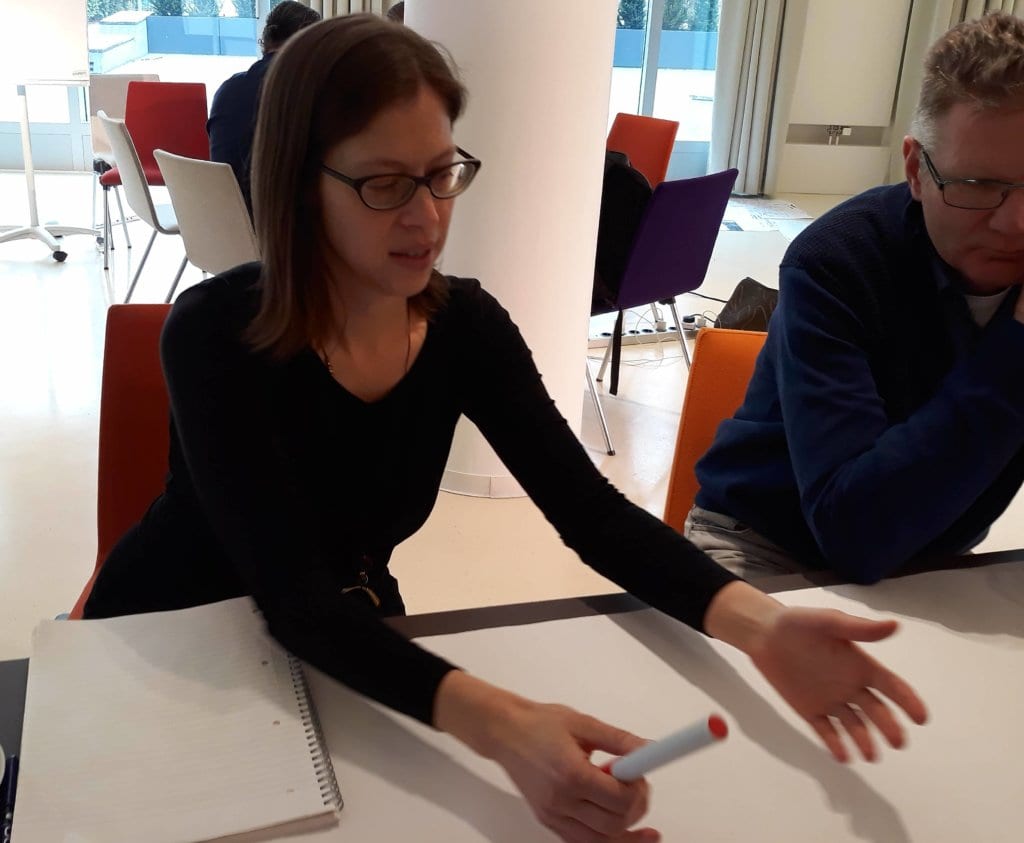 Before the end user workshop, we had our second plenary that took place in the same venue – Fraunhofer Forum in Berlin. There were intense discussions around the merging of the different layers of technology, user requirements, tools and demonstrations. The MRPP has to fit the training needs of civil protection agencies during collaborative response planning. Carr Communications led a partner workshop relating to the messaging around the State of the Art breakthroughs in IN-PREP  in preparation for the IN-PREP  Communication Strategy D8.2(p15).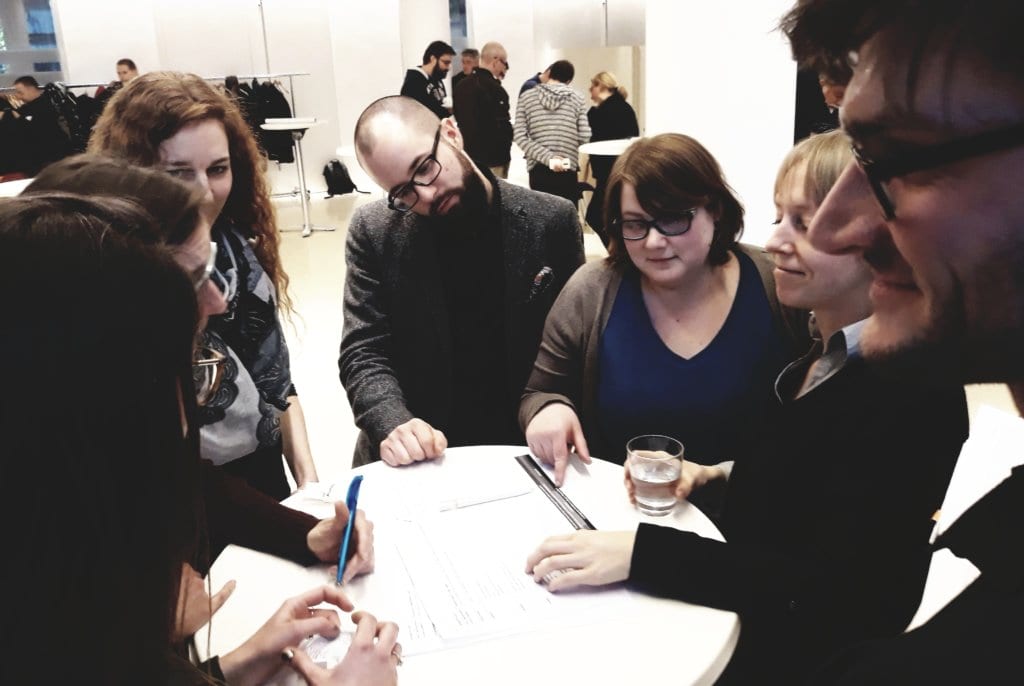 Read about the first end user workshop organised by Crisisplan in Leiden last November 2017 and the 1st table top exercise in Spoleto.
[Text and images: Johanna Varghese]