Welcome to our first newsletter
We'd like to share what's been happening with our project since we launched at the end of September 2017. The project coordinator Dr Angelos Amditis, Research Director at ICCS, initiated the kick off meeting in Athens, Greece. The meeting room was packed with partners  from civil protection, system development, information technology, ethics & data protection, social sciences and communication as well as crisis management experts and AR & VR specialists.
Evangelos Sdongos, IN-PREP project manager stated:
"The project will create novel tools and training to optimise preparedness and collaborative planning. Inter-organisational response capacity will be upgraded for transboundary crises. We would like to warmly invite civil protection agencies to take part in IN-PREP training programmes and validate our approach."  
So far we've had two plenaries in Berlin and Rome and two end user workshops in Leiden and Berlin. Read on.

Effective disaster planning and applied response rely on practising scenarios and making sense of the situation in a rapidly changing scenario  so that appropriate response can be offered with accuracy and speed. Both evidence and research reveals
insufficient links between agencies during crises

a lack of training capabilities to prepare different agencies across countries to work together during transboundary crises
IN-PREP is creating a preparedness system for training which includes:
The Mixed Reality Preparedness Platform MRPP – a novel

IT based

training platform that can exchange information with C2 systems

Training modules to facilitate transboundary preparedness

A Crisis Management handbook for all agencies
The MRPP will be interoperable, connected with existing systems used across Europe. It will be an end-to-end crisis management training system facilitating augmented reality scenarios on multiple levels. More detailed information may be found at  www.IN-PREP.eu
Watch our interview with crisis management experts on Preparedness (2 minutes). (video by CARR)
IN-PREP Kick-off Meeting 27th September 2017, Athens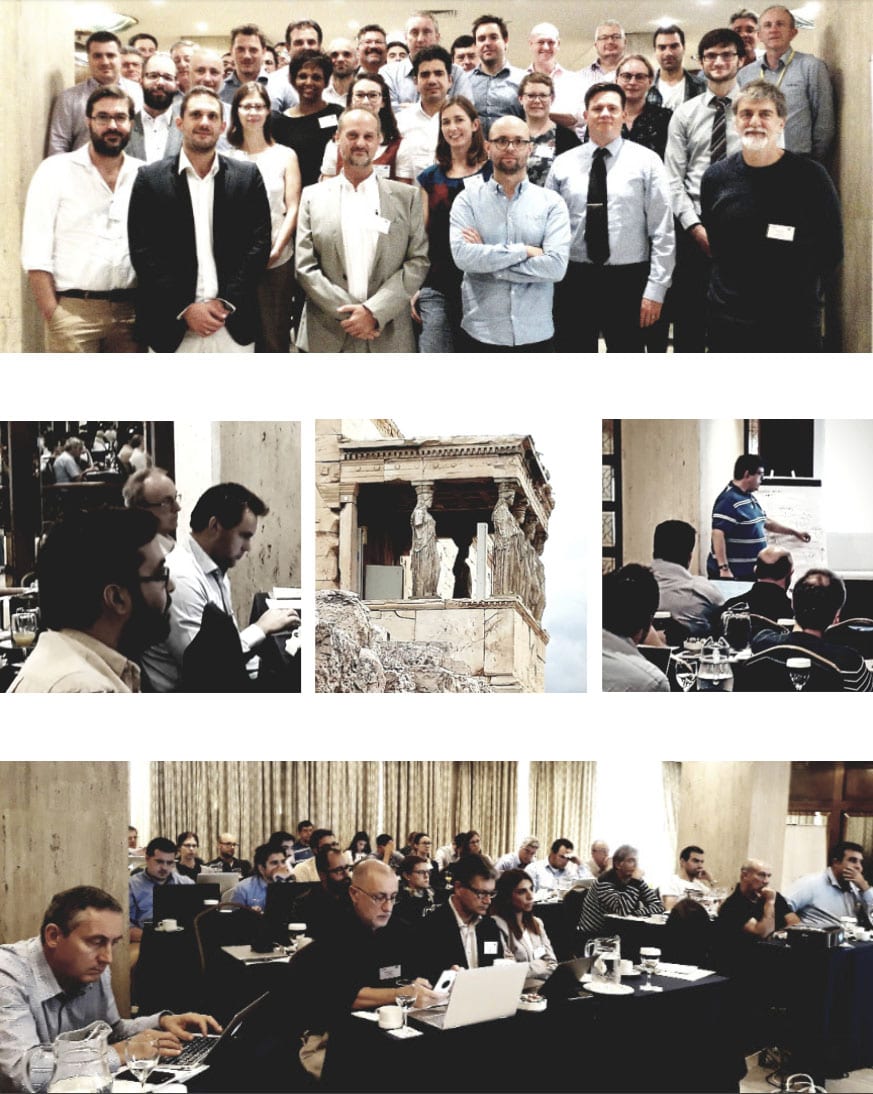 IN-PREP partners: ICCS (Coordinator), Crisisplan, Airbus, DLR, Diginext,Vigili del Fuoco, EXUS, Satways Ltd, Fraunhofer, SAMU Paris, University of Greenwich FSEG, Trilateral Research Ltd, CARR Communications, IES Consulting, Deutsche Hochschule der Polizei, Safety Region IJsselland, Dimos Rodou, AIR Worldwide Limited, Police Service of Northern Ireland, Health Service Executive Ireland.
20 partners from 7 countries and 7 partners from civil protection agencies.
(image source: E.Rigoupoulou ICCS and J.Varghese CARR)
News about the upgrade of the capacity of the EU Civil Protection Mechanism
The EU Parliament recently approved  proposals to upgrade the EU Civil Protection Mechanism. Funding and plans shall be put in place for rescEU to have a reserve of assets, over and above that offered by member states.
The mechanism was actively used in responding to the forest and wild fire emergencies in SwedenLatvia and Greece this month. There has been an overwhelming response from many member states to volunteer their services, fire fighters, trucks and fire-fighting aircraft.
Since its launch in 2001, the EU Civil Protection Mechanism has received close to 300 requests for assistance. It intervened in some of the most devastating disasters the world has witnessed such as the earthquake in Haiti (2010), the tsunami in Japan (2011), typhoon Haiyan that hit thePhilippines (2013), the Ebola outbreak (2014), the conflict in Ukraine (2014), the earthquake in Nepal (2015), the refugee crisis, and floods and forest fires in Europe
It would provide additional relief rather than replace each state's capacity or responsibilities. The purpose of the mechanism is to improve response capacity to avoid situations where the European Union is unable to respond to multiple requests for aid. On one occasion, the EU had 17 simultaneous requests but was only able to respond to 10 of these. Any country in the world can call the EU Civil protection Mechanism for help.
You can find more information at the following link europa eu news
What are the key gaps in crisis management?
During the Kick-off meeting, we asked our project experts from civil protection agencies what the key gaps in crisis management are. Click on the image above to hear what they said. (Title image: Benjamin Kerensa at Unsplash; video by CARR)
Ensuring the relevance of the IN-PREP training platform to real world needs
Apart from the novel tools for training and planning, IN-PREP research will contribute to the understanding of the complex interoperability between organisations in the political, technical, and organisational arena of crisis management. Read our deliverable D2.1 Success and Failure Factors in Responding to Crisis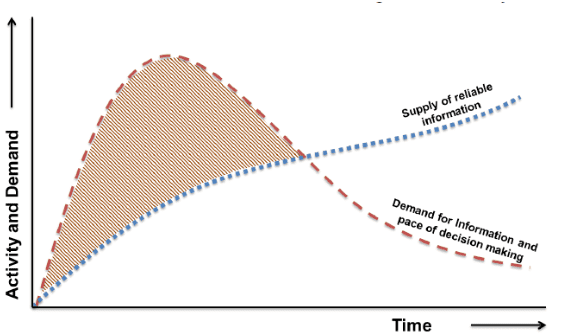 Evidence gap in crisis management (MacFarlane R and Leigh M 2014)
IN-PREP end-user workshops
Two end-user workshops were organised to ensure the relevance of the IN-PREP system by understanding the needs of end users during training and response. Leading practitioners from crisis management and first responder organisations attended the end user workshops. Interoperability, political context and "harnessing tools that exist already" were issues that came up.  Participants mentioned the value of the workshops for networking and breaking down mental barriers to facilitate easier communication with different agencies prior to working with them.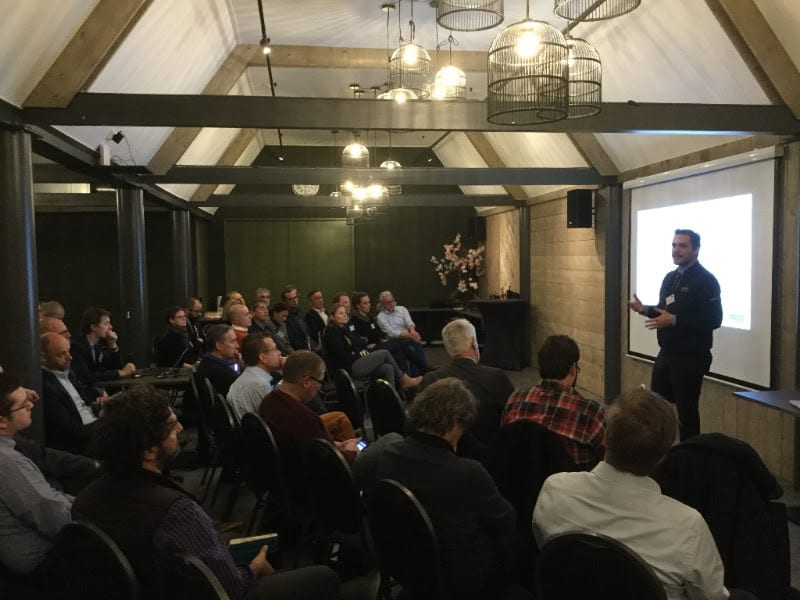 IN-PREP project manager Evangelos (ICCS) introducing the project at the 1st end-user workshop in Leiden 23rd November 2017.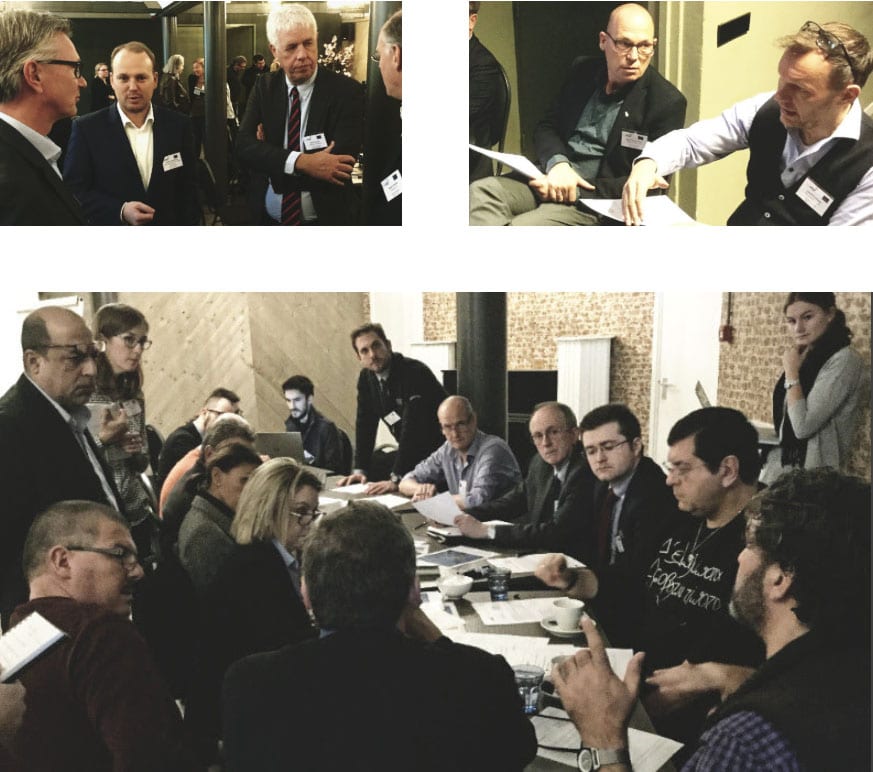 The workshop was attended by 32 people from 26 civil protection agencies.
2nd end user workshop February 2018, Berlin
hosted by Fraunhofer INT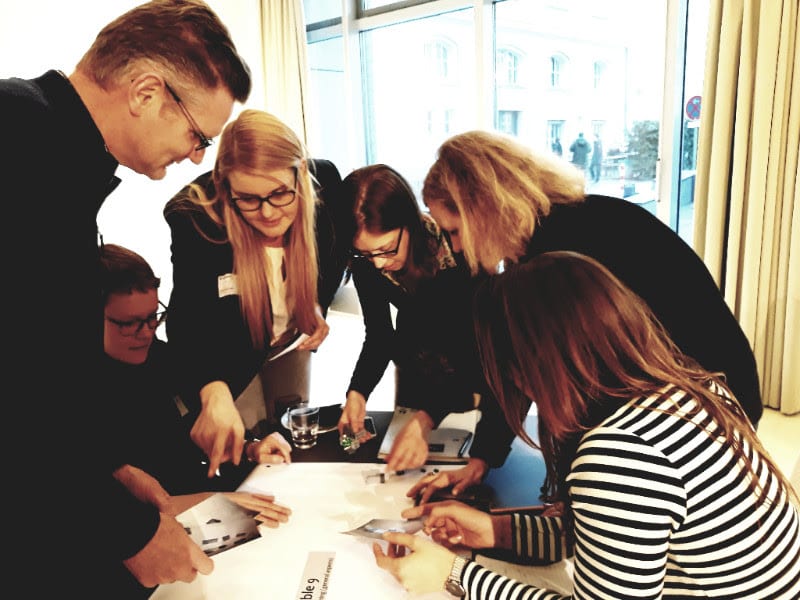 Warming up for the World Cafe process – twenty minute rounds of conversation in different, small groups – was used to draw out insights and the lived experience in the room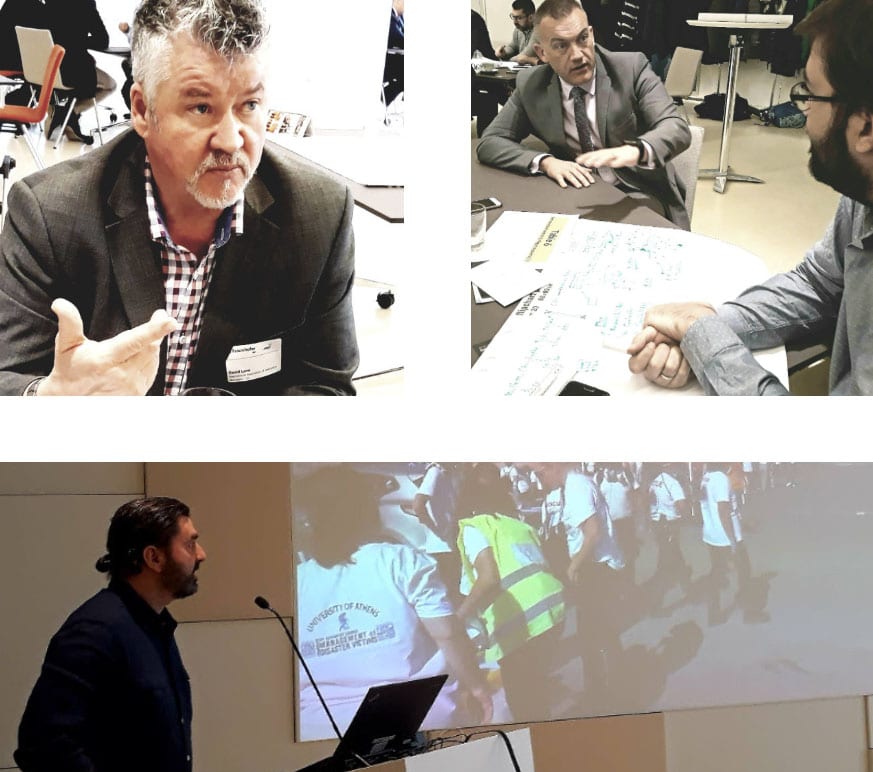 (clockwise from top left) Representatives from the International Association of Emergency Managers and Safe Cluster discuss with Antonis of SATWAYS  regarding security, accessibility and interoperability.  Ilias from the Municipality of Rhodes and Safe Greece presented their preparedness and disaster exercise that took place in Rhodes Island Greece.
(image source: J.Varghese CARR)
During the workshops, it emerged that interoperability is a gap that the IN-PREP system will need to address on a technological level. Our team created a report of end user requirements and are now designing and developing  a  hybrid system that will be tested for connectivity to existing systems currently used by our different civil protection partners. These tests will occur during our table top exercises and demonstrations. For more information on the workshop proceedings visit D2.5 Workshop Proceedings
Ethical Privacy Impact Assessment Workshop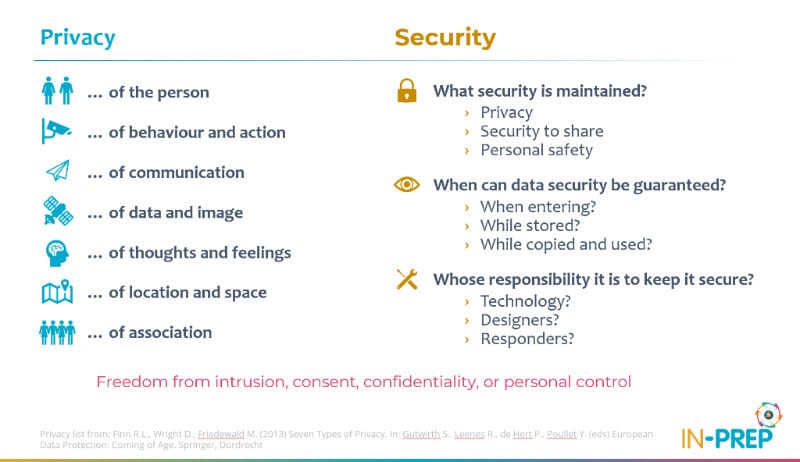 During the end user workshop in Berlin, an Ethical Privacy Impact Assessment workshop was facilitated by Katrina Petersen and Jon Betts of  Trilateral Research, UK – to consider future consequences and societal impacts of IN-PREP's design. Technology designers and end users worked together in small groups to ask:
What data will be processed?
How can IN-PREP's design support privacy and enable ethical actions?
Whose privacy needs to be accounted for?
Whose responsibility it is to keep the shared data secure?
What are the implications of data inaccuracies?
Could data from different sources be aggregated in a way that undermines protection of sensitive data?
Can IN-PREP impact emergency responder autonomy?
(content on privacy and security created by Trilateral Research UK)
IN-PREP 2nd Plenary February 2018, Berlin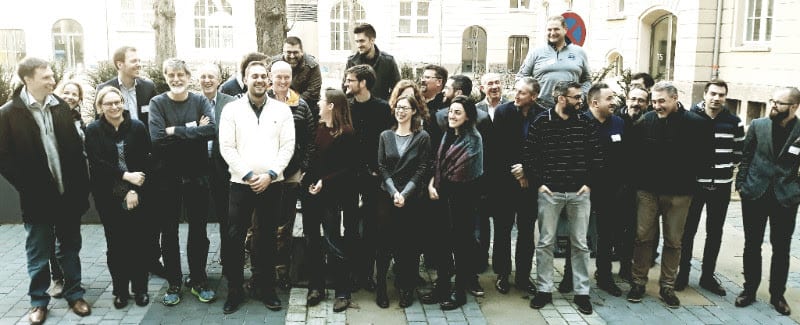 The IN-PREP team at the Fraunhofer Forum
(image source: J.Varghese CARR)
February 19th to 21st were the dates for the first IN-PREP plenary hosted by Fraunhofer INT in Berlin. Six months into the project and we are down to the nitty-gritty of how each system connects with each other.
The Mixed Reality Preparedness Platform which is a novel IT based training platform shall provide features such as:
Decision support capabilities with built in situational awareness
Resource allocation over real time
Rapid remote sensing for quicker response actions
Large scale evacuation simulation
Coordinated C3 systems + vulnerability and risk assessment
Our partners are adapting their systems such as Tarona™, Arizona™, Engage™, CIRP™,Crimson™, U-fly, Exodus™ and Touchstone™ for the platform.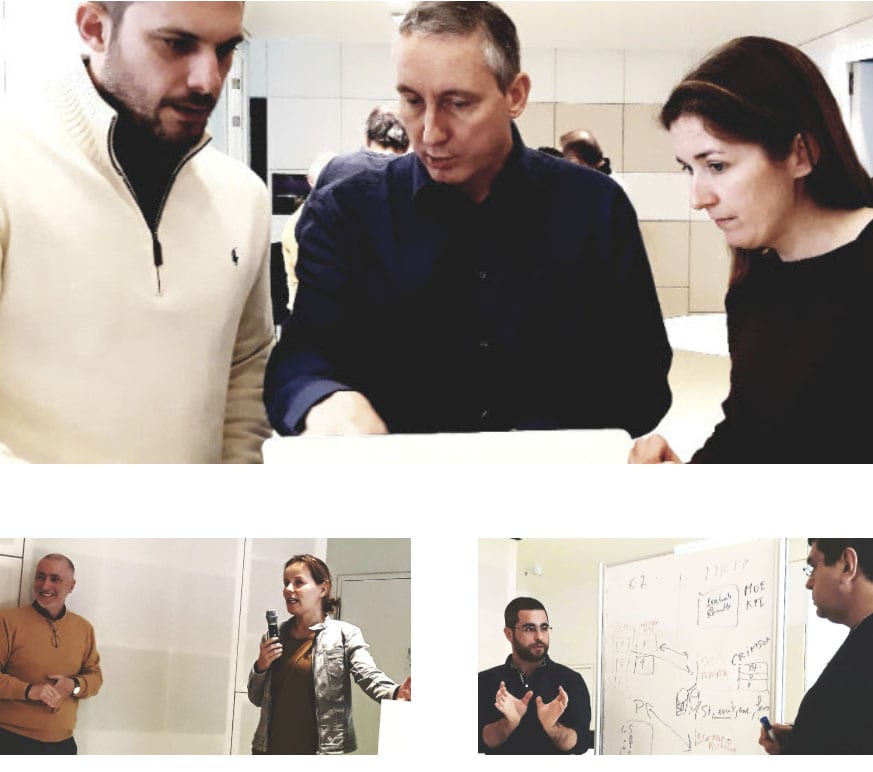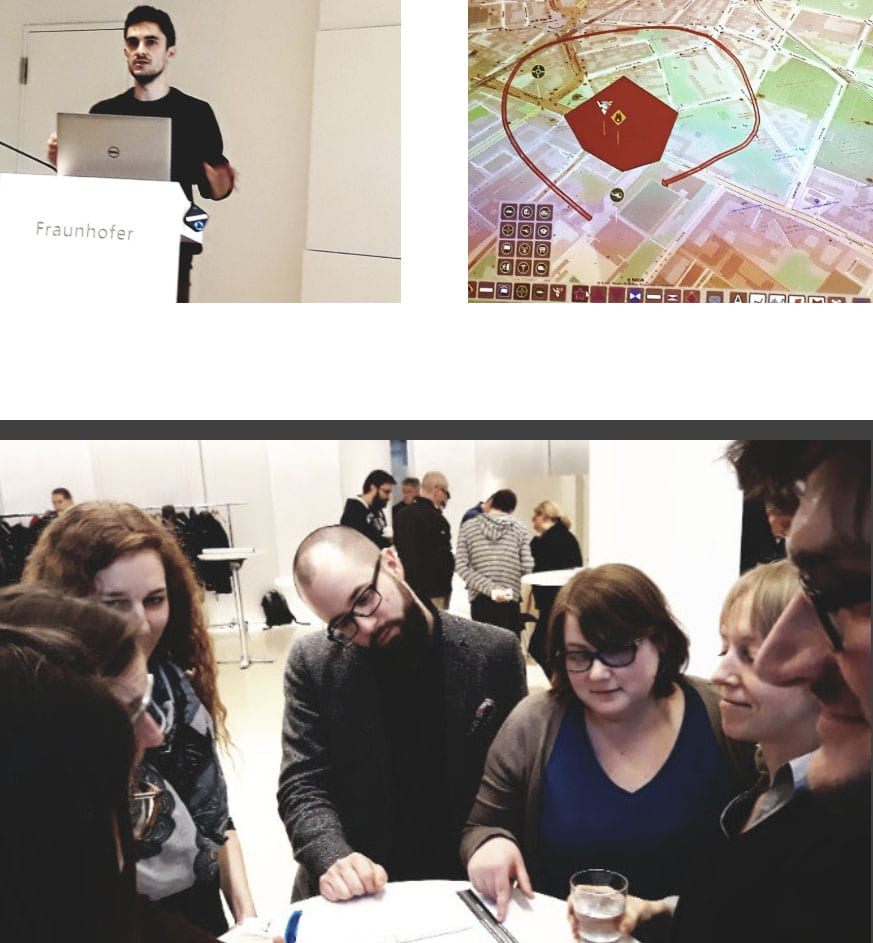 Questions and lively discussions ensued.
How will the IN-PREP system fit into existing C2 systems?
How to bring in all the exact technology to meet the needs of end users?
What assessments of national emergency plans are already in place?
Which Common Alerting Protocols need to be adopted?
(image source: J.Varghese CARR)
European Civil Protection Forum March 2018, Brussels
ICCS represented IN-PREP at the European Civil Protection Forum "Civil Protection in a Changing Risk Landscape", that took place in March. The European Civil Protection Forum 2018 builds on four strategic pillars:
Strengthening Preparedness
Simplifying Response
Scaling up Prevention
Fostering Resilience in Europe's Neighbourhood
IN-PREP's work to deliver a novel platform for response planning and scenario building in the form of a training tool falls within the first two strategic pillars. We had an opportunity to present the project's vision and exchange knowledge with a variety of representatives of the European civil protection community. IN-PREP's presence also targeted the expansion of the project's User Advisory Board, recruiting external experts and civil protection organisations as followers and supporters within the project.
IN-PREP 3rd Plenary Rome Meeting + Recki Spoleto July 2018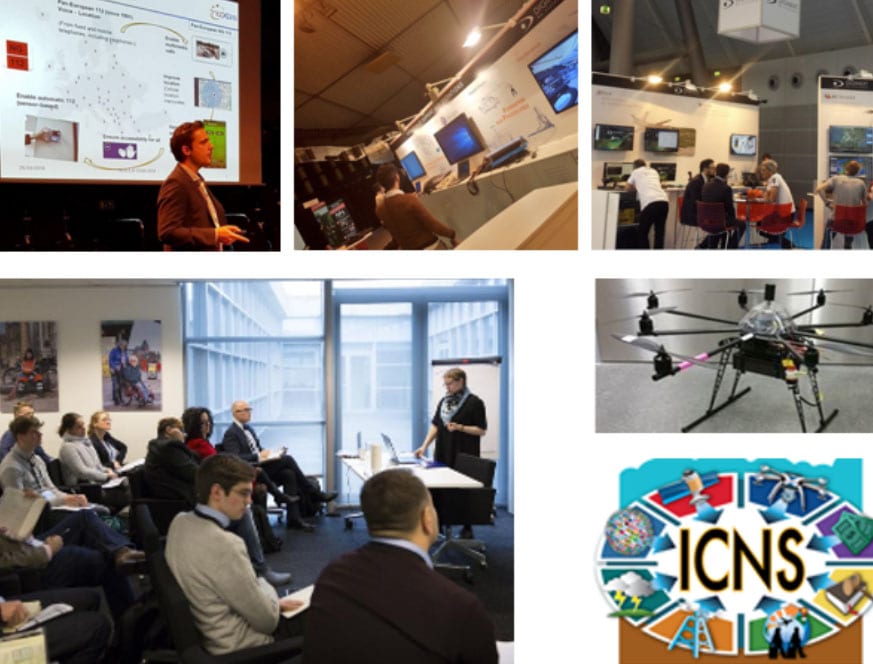 (clockwise from top left) Evangelos of ICCS presenting at EENA 2018; Diginext Immersive Technologies at Laval-Virtual and ITEC2018; DLR presented a conference paper on aspects of the MK Okto XL at ICNS; Claudia of Fraunhofer presents at NEEDS 2018
(image source: ICCS, Diginext DLR, ICNS and NEEDS2018)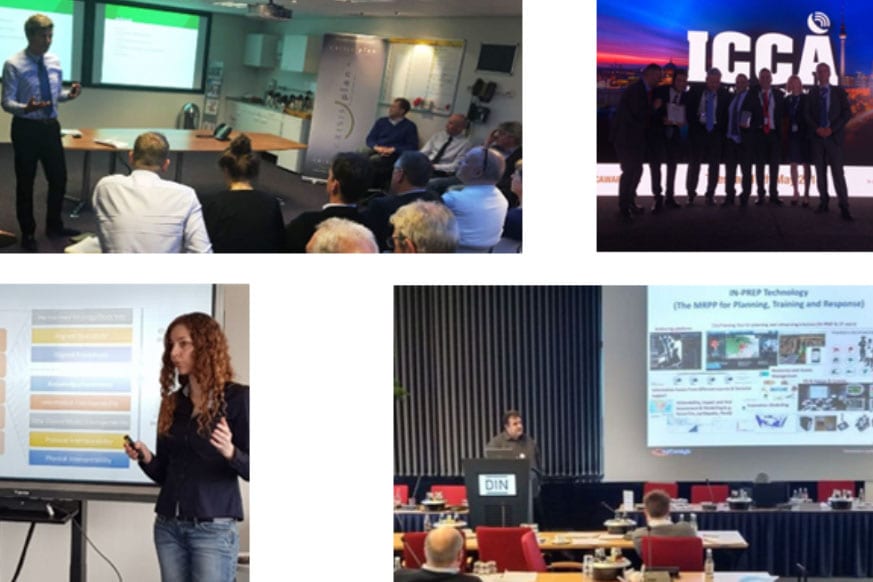 (clockwise from top left) Crisisplan organised a discussion on the future of Crisis management in the Netherlands; AirbusSLC wins an award at the International Critical Communications Awards 2018 for Tactilon Dabat device; Dimitris of SATWAYS presented IN-PREP at SAYSO public workshop; VR IJsselland invited Fraunhofer's Sonja to presented IN-PREP 'Interoperability' capabilities to their associate agencies
(image source: Crisisplan, AirbusSLC, SATWAYS, VR IJsselland)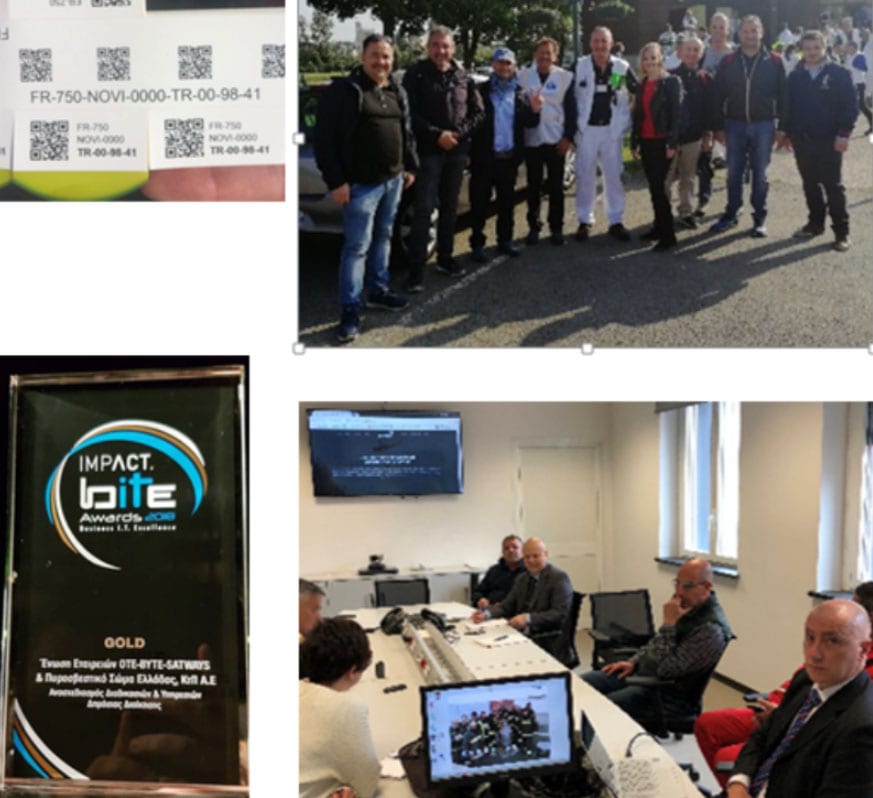 (clockwise from top left) SINUS a victim tracking system for disaster management system used by partners SAMU Paris;  Vigili del Fuoco, SATWAYS and Diginext were observers in the terrorist exercise organised by SAMU Paris; Vigili del Fuoco met to organise the IN-PREP CBRN exercise; SATWAYS awarded gold medal at Business IT Excellence Awards 2018 for their national project @digital Service for Notification and Response on Fires
(image source: M.Marzoli CNVVF, A.Kostaridis SATWAYS)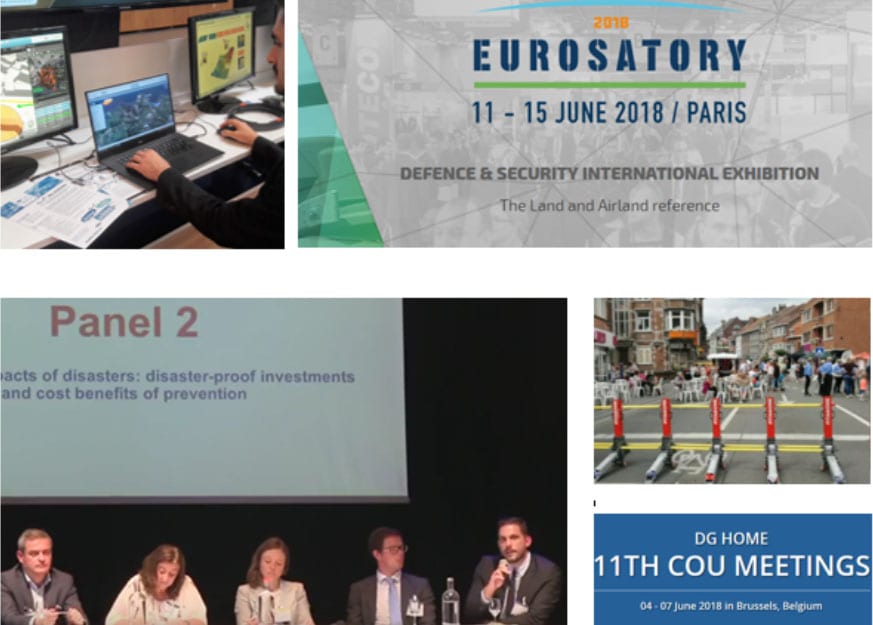 (clockwise form top left) Romain of Diginext presents Crimson + IN-PREP atEurosatory 2018 – Crimson was among the 10 runners-up in the 2018 NATO Innovation challenge; DHPol (developed by Pitagone) test transport barriers to prevent vehicle born attacks on pedestrians; Evangelos, ICCS at 11th Community of Users meetings
(image source: Diginext, Eurosatory, EuropaMagazin,CoU11)
IN-PREP partners activities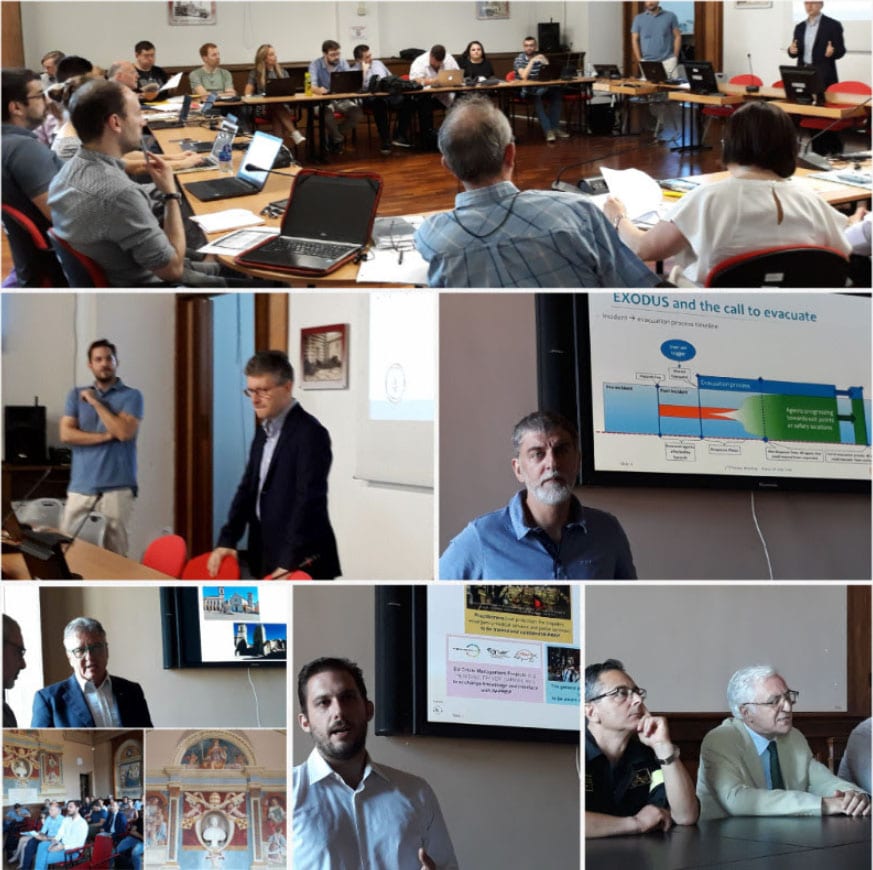 Franceso Notaro, Head of the Perugia HQ National Fire Corps welcomed the IN-PREP consortium to Spoleto, stating that the mutual knowledge will lead to better collaboration when emergencies happen. He highlighted the 2017 earthquakes and avalanche in Abruzzo where there were 3 emergencies at the same time. Although the city has its own emergency plans it is not possible to predict every effect and therefore preparedness is vital.
The mayor of Spoleto welcomed us and said he was proud to have IN-PREP base its first table top exercise in Spoleto. He wished us all the very best for our exercise in November. Dr Orlandi, Regional Health Coordinator for Emergencies Umbria told us that the region has one of the highest percentage of aging population in Europe.He stated that while they can respond efficiently to the immediate disaster, the phase that comes after that, when older people have to be transferred is challenging.Thank you to Max from the Tourist Board for translating our presentations.
(clockwise from top left) Stefano Marsella welcomes us at the plenary at the Fire Prevention Institute in Rome; in Spoleto, Lazaros Fillippidis of Fire Safety Engineering Group, University of Greenwich talks us through the different phases of evacuation; the mayor of Spoleto and Franceso Notaro; Evangelos Sdongos of ICCS shares theIN-PREP aims and intentions; Dr.Orlandi explains the main challenges that the region faces during disaster and evacuation.
(image source: J.Varghese CARR)
There's new information on our website:
Deliverables
D2.1 Success and failure factors in responding to crisis
D2.4 Recommendations on relevant organisational policy social and human factors relevant for system development
D2.5 Workshop proceedings
Glossary of terms used in IN-PREP
Vigili del Fuoco have shared their symbology
Read the latest blog on Situating 'Situational Awareness'
IN-PREP User Advisory Board
We warmly encourage you to participate in the IN-PREP End User Advisory Board. You will have opportunities to interact with the end user community and have an overview of IN-PREP achievements in research and training activities. Please send us an email h2020inprep@gmail.com