Effective disaster response and preparedness rely on making sense of the situation in a rapidly changing scenario and responding with accuracy and speed. Research has shown us there is a lack of sufficient links between agencies during crises. They want to respond immediately and receiving clear information on available resources impacts their response. There are barriers between organisations in terms of interoperability, organisation cultures and shared tools.
…research has shown us there is a lack of sufficient links between agencies during crises
Interoperability of technologies – when technologies are different in and between organisations it affects the exchange and flow of information between emergency agencies. Communication can slow down wasting precious seconds in rescue operations. IN-PREP will create a tool called the Mixed Reality Preparedness Platform to facilitate interoperability, merge decision support mechanisms with 'at-a-glance' visualisation and integrate situational awareness with real time information.
Organisational cultures – organisation and management of emergency agencies can vary from one country to another or between two different agencies in the same country. One agency may have a hierarchical structure while another may be more horizontal.  IN-PREP will provide training to standardise operations in transboundary situations and build capacity within organisations.
IN-PREP Project timeline
Click on areas of the timeline to find out more information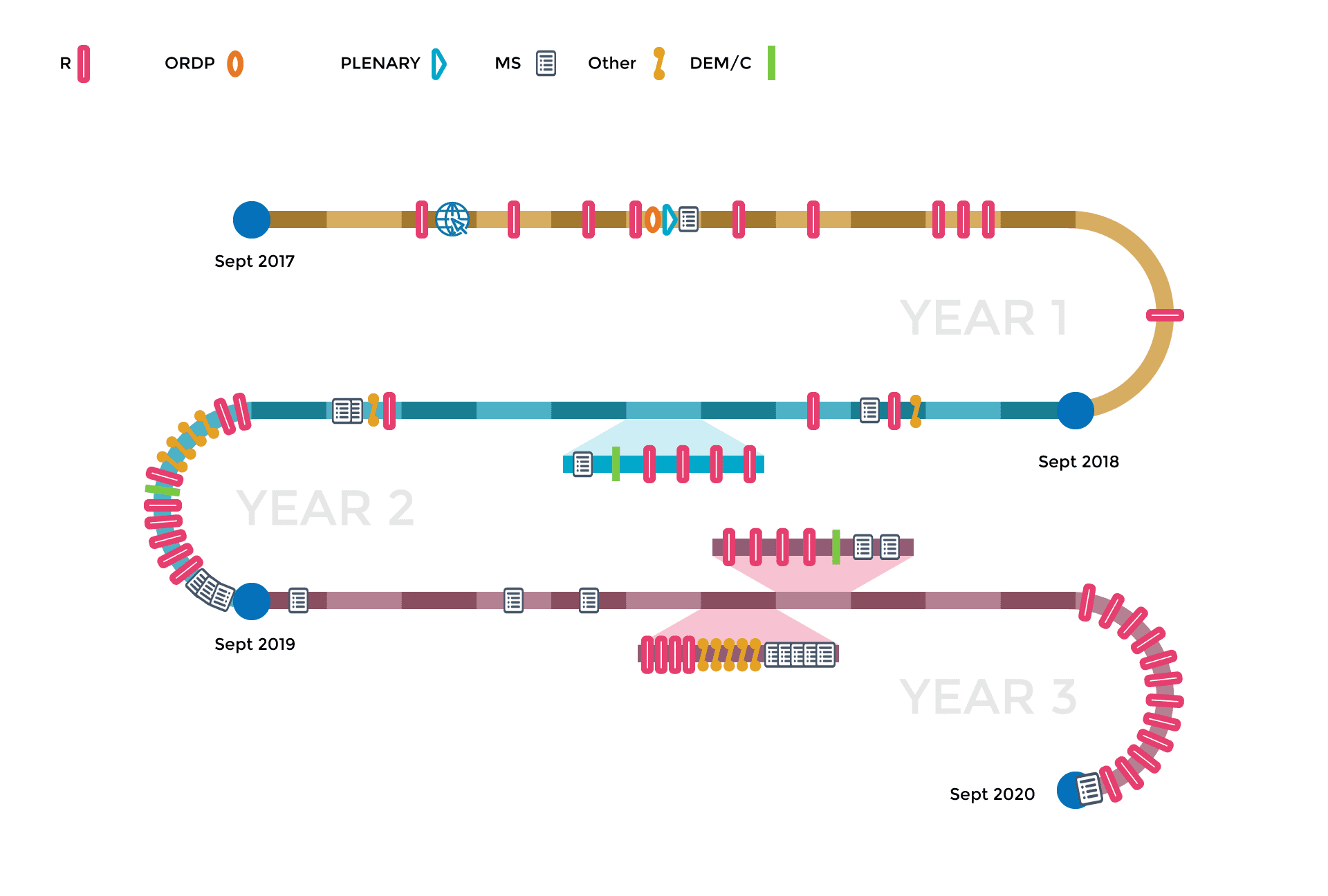 IN-PREP project gets underway
September 27th 2017
IN-PREP project gets underway with its kick-off meeting in Athens, Greece
1st End user workshop
IN-PREP Website goes live
www.in-prep.eu officially goes live
D8.1 IN-PREP Brand Strategy
D2.1 Success & Failure Factors in responding to crises
2nd End user workshop
Ethics workshop
D2.5 - M7 First version of End user requirements
D8.2 IN-PREP Communication Strategy and Plan
D2.4 Recommendations on relevant organisational policy social and human factors relevant for system developments
What's novel about IN-PREP?
The Mixed Reality Preparedness Platform is a tool that combines many types of technologies to integrate how responders perceive information on the ground and how they direct their resources
The INPREP research team is interdisciplinary and brings together fields of Social Sciences & Humanities, Responsible Research and Innovation, Engineering and Information technology
A handbook of transboundary preparedness will be produced. It will have check lists, case studies and lessons learnt and be a resource for civil protection agencies to refer to when customising their crisis plans
Training sessions will be provided to ensure that tools and procedures are demonstrated and understood in different organisational cultures and countries