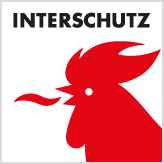 The IN-PREP Project will exhibit at the annual INTERSCHUTZ exhibition in Hannover, Germany from June 20-25 2020.
Over 150,000 people are expected to be in attendance at INTERSCHUTZ, the world's leading trade fair for the fire and rescue services, civil protection, safety and security.
IN-PREP will join over 1,500 exhibitors from across Europe and the world in showcasing its Mixed Reality Preparedness Platform (MRPP) technology. INTERSCHUTZ 2020 provides members of the public and civil protection experts with a unique opportunity to get hands-on with IN-PREP's MRPP in a realistic training scenario.
If you are a professional working in the civil protection, disaster relief or crisis management sectors, INTERSCHUTZ 2020 is a must-attend event.
Get your tickets now – https://www.interschutz.de/en/for-visitors/tickets/index-2